ARTIST'S BLOG

Click image to see full Blog
Wednesday, September 30 2015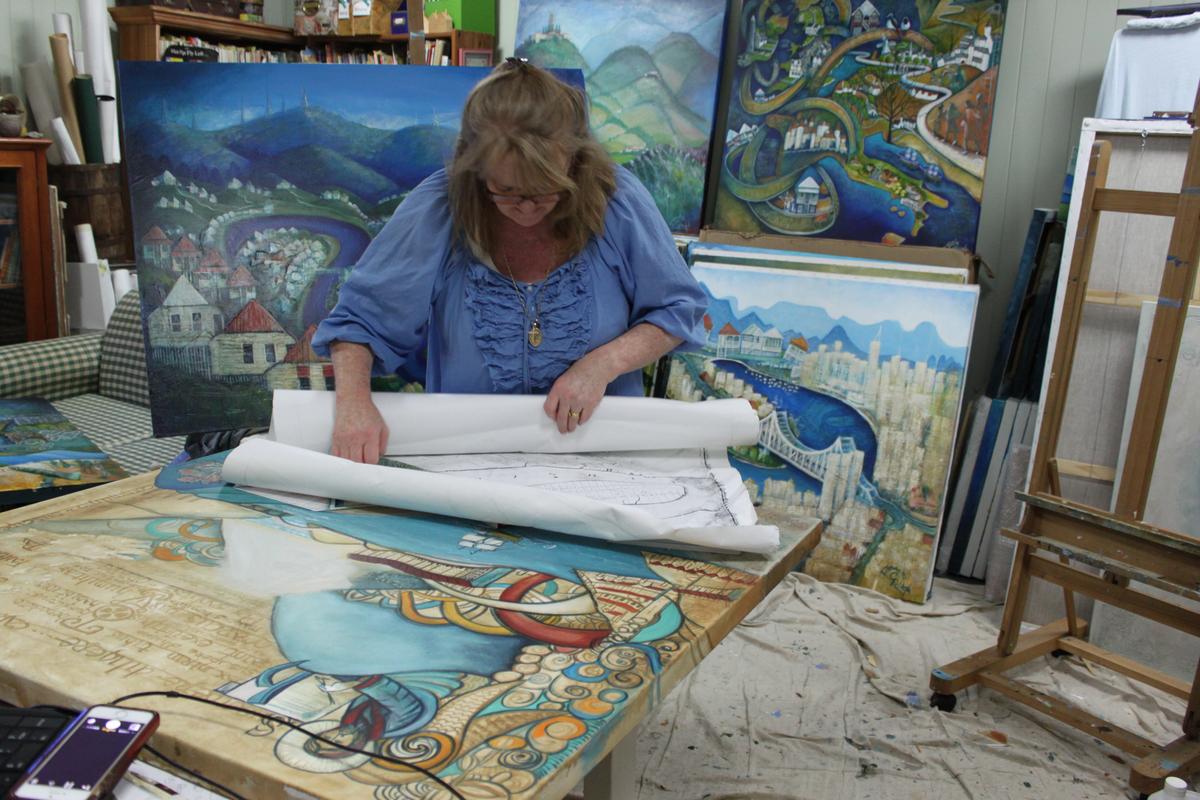 My work is best described as narrative Australian landscapes embedded with stories, symbolism and houses inspired by the patterns I find in the landscape and my environment, my celtic heritage and a passion for character and historical housing especially those in my own backyard of Brisbane and around Queensland and Australia. I like to scratch away at the surface of what I see until i can reveal the spirit of a place.
Illustrative historical, antique maps or drawings are often embedded into the work making connections to the past, finding direction on the everyday map of life.
From the whimsical houses dancing on the ridges to the texture of the corrugated roofs to ancient symbols, I want to celebrate life and spirit and invite the viewer to take a deeper look at what is in their own backyard.
"Beneath what we see are the dreams and plans of those who have gone before us. .. those who lived and loved and built up the environment that we are gifted with today." Pamela Gough